Karl "Willy" Winsness Speaks to the Kaysville Rotary Club
We had the privilege of hearing from Karl "Willy" Winsness at our weekly meeting on September 23, 2015.
During his 17 years behind bars at the Utah State Prison for shooting and wounding a police officer, Karl "Willy" Winsness watched his two young daughters, Lisa and Jamie, struggle emotionally and financially with his incarceration.
"They hadn't done anything wrong – they were the victims of my bad choices," Winsness, 64, tells PEOPLE. "The children of inmates are the forgotten victims of crime, and it really bothered me. I wondered for a long time what I could do to help."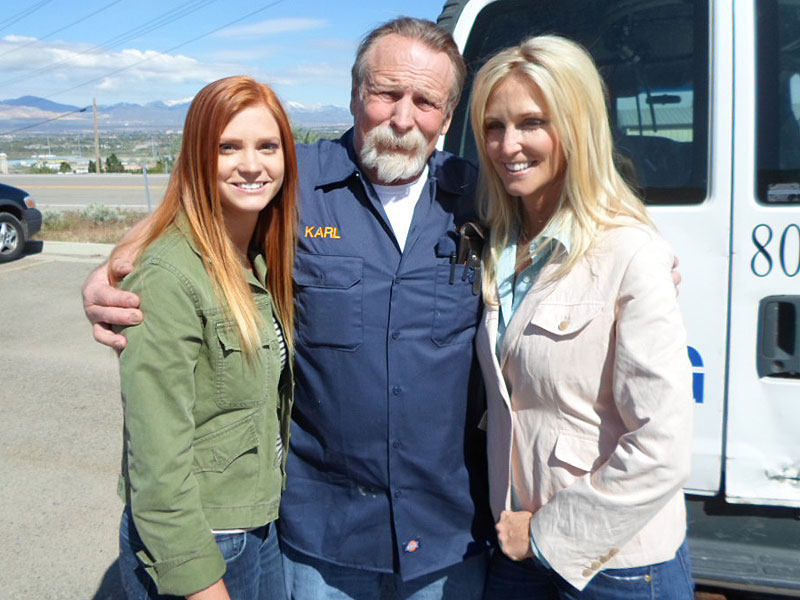 Winsness, who returned to work as a plumber after his release in 2004, came up with a plan to help children like his own.
With money from his own pocket and donations from inmates and local businesses, the West Valley City man started the
Willy the Plumber Scholarship program
to help children of current and former Utah inmates pay for college expenses.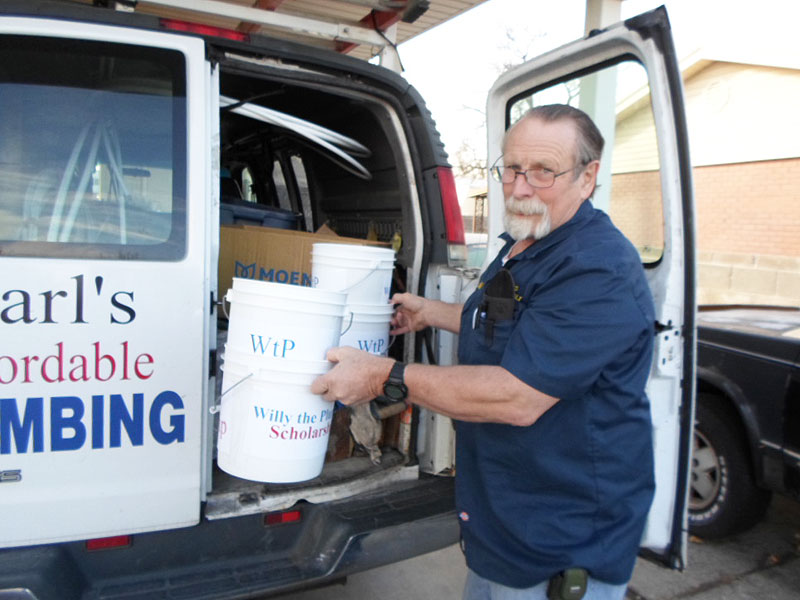 Now in its fourth year, the charity has handed out more than $10,000 in scholarships to one dozen kids who submitted winning essays, with 30 runners-up receiving $4,000 in restaurant and entertainment gift cards.
"Karl's scholarship was a saving grace – it got my education started," says Maycie Barnhart, 20, of Pleasant Grove, Utah, now set to graduate next year with an elementary teaching degree from Utah Valley University.
"My parents were incarcerated when I was 5 and they were in and out of prison my entire life," she tells PEOPLE. "Karl changed my life – I'll forever be grateful for his giving heart. Without his help, I don't know how I would have afforded to start college."
A former heroin addict, Winsness saw his life take an even darker turn in 1988 when he shot a police officer after his door was kicked open one night during a raid.
"When you're sitting out there in prison, you have a lot of time to think and reflect," he says. "You realize that the children of the people who are incarcerated are the ones left holding the bag. Their dad or mom isn't there to help with homework, to buy their first car or anything else. With the family income cut in half, these kids have a difficult road."
To ensure that inmates with children can contribute money earned through work at the prison, Winsness has turned over administration of the scholarship program's finances to the Community Foundation of Utah.
"Education is the key to lifting these kids out of the situations they're in," says Sue Wilcox, 61, of West Valley City, Utah, who helps gather donations from inmates and has a daughter who is currently incarcerated and has raised $450. "It lifts their spirits to know there is someone who really cares and can overlook their parents' pasts."
"When I hear these kids' stories, it brings tears to my eyes," adds Winsness, who contributes about $3,000 a year of his plumber earnings to the project. "These kids just need a hand up to do better in life than their parents did. I'm not a philanthropist, but I look at it this way: When you see somebody broke down on the side of the road, you don't keep on driving. You get out to help."